First off I am in no way a professional aquarist. I still know nothing about this hobby. I simply practice what has worked for me. The more I learn, the more I discover how much I don't know.

​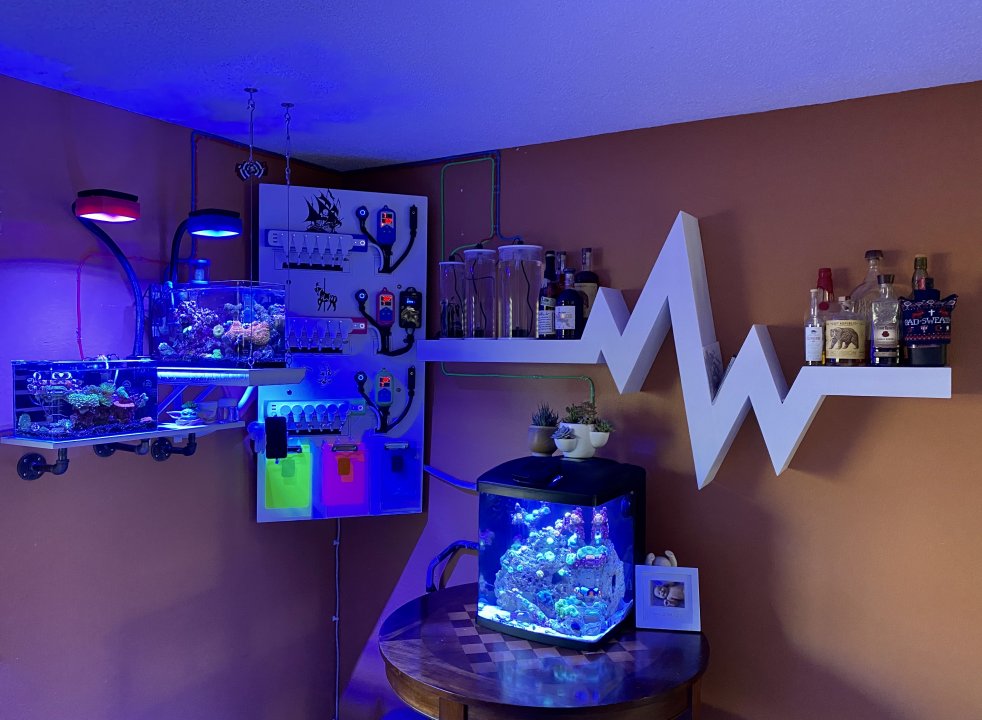 ​
​
SYSTEMS - STOCK LISTS​
1 ~ Dagabah 09~01~20

16G Biocube
Species System - Florida, Ricordea
Mated Pair of Snowflake Clowns
Various CUC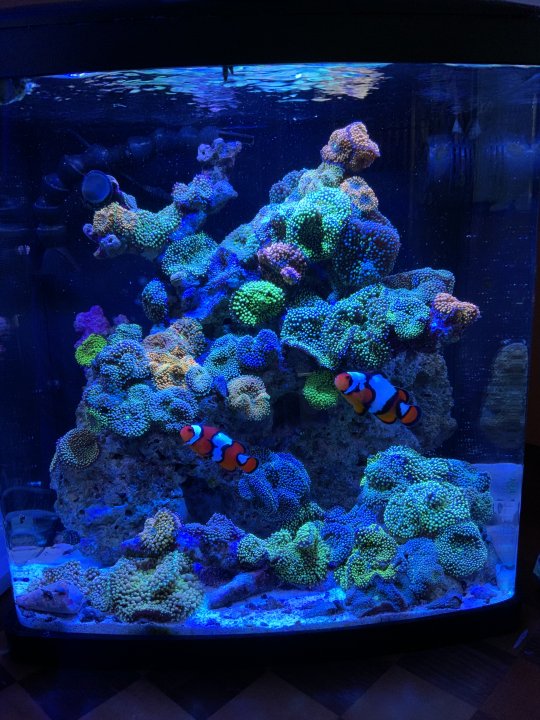 2 ~ Pirates Bay 11~01~20

5G Aquatop Pieces Bullet Peninsula
Mixed Reef
Picasso Clown
Neon Dottyback
1 Blood Red Shrimp
1 Peppermint Shrimp
Various CUC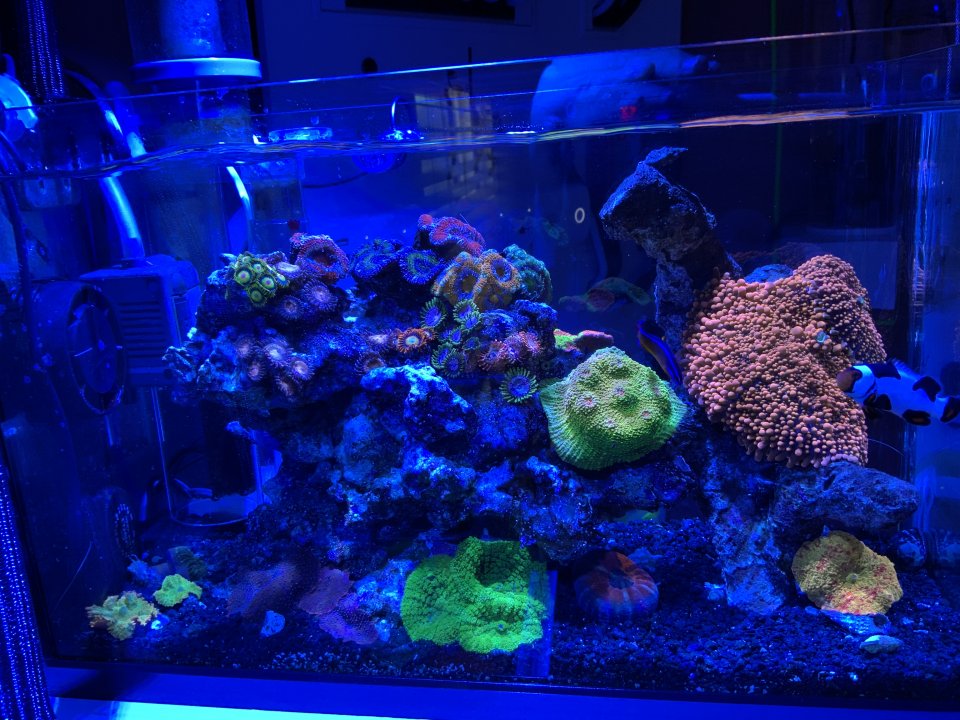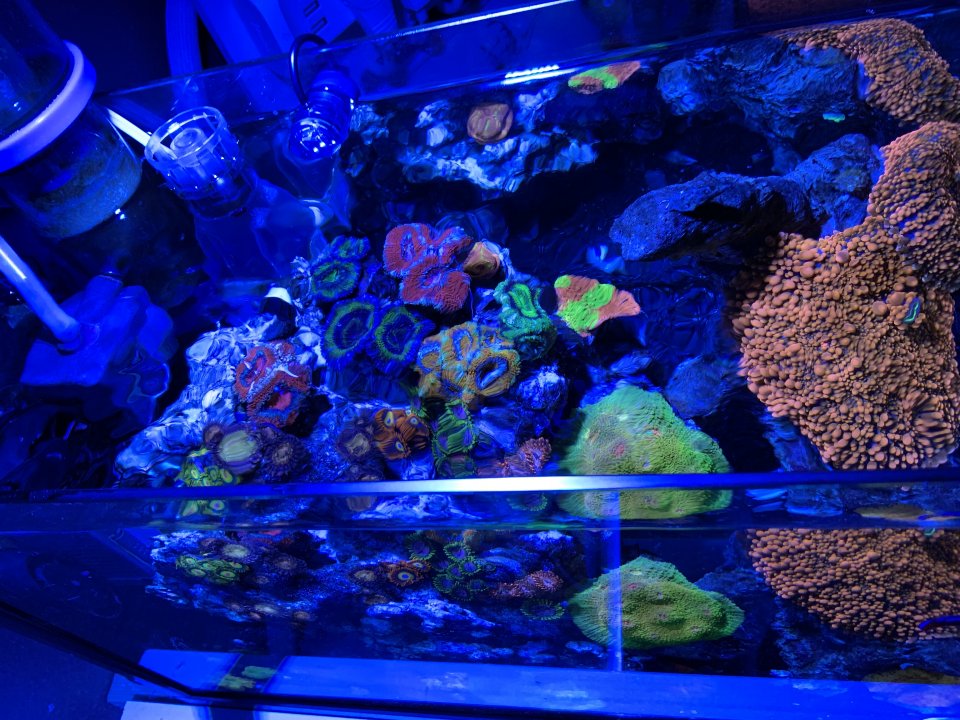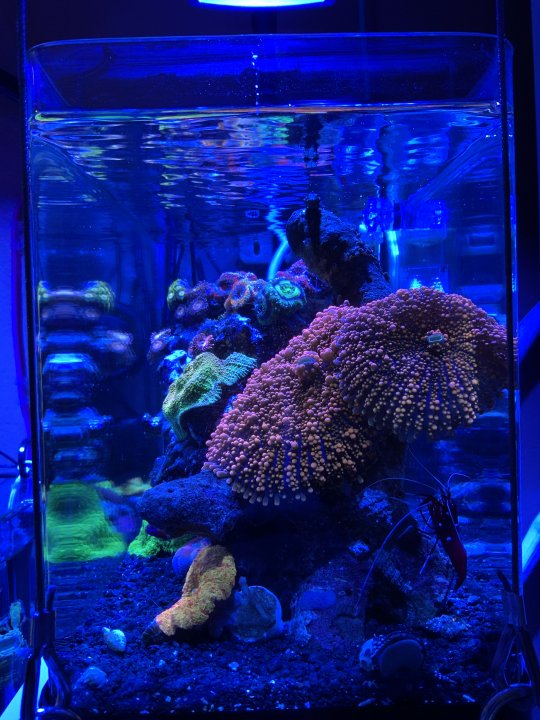 3 ~ Fantasyland 10~01~20

1.7G Aqua Japan
Mixed Reef
Six Line Wrasse
1 Cleaner Shrimp
Various CUC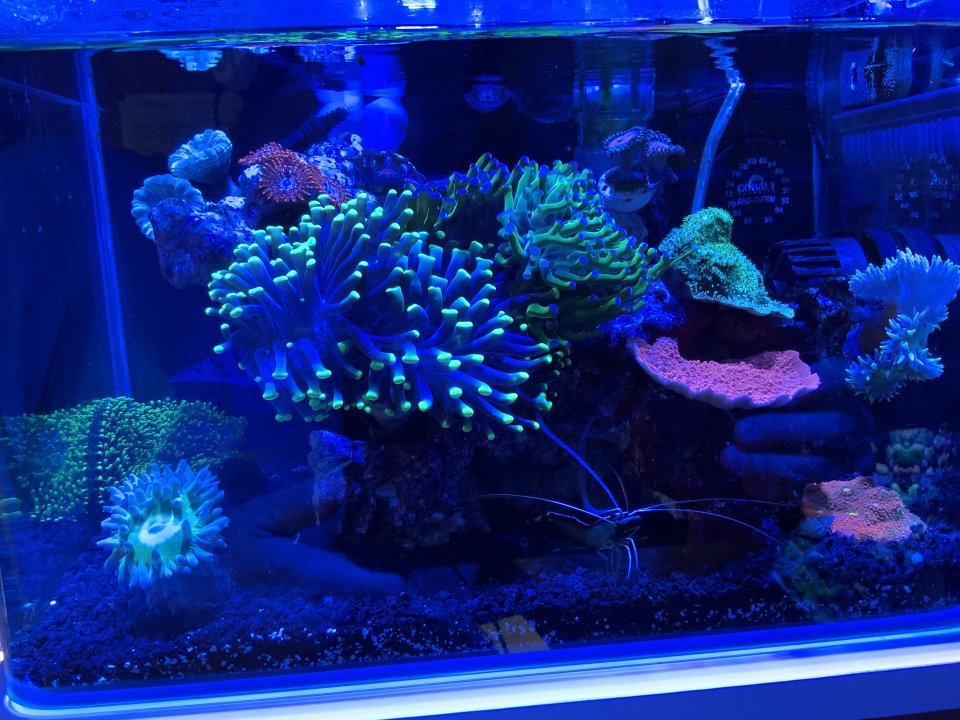 SIMPLE NANO PHILOSOPHY
ATO is the number 1 piece of equipment for me.
Flow comes second for me. In small tanks flow can be extremely detrimental to your livestock and oxygenation of the system. Too much and you risk tissue damage due to the confined area. Too little and it will most likely end in dead flow areas. Which contributes to nutrient build up.
Lighting is third. This is extremely dependent on the build I'm trying to achieve. As well as my personal preference for system size and functionality.
Use what you like. If it's a product that seems to be made well and is functional I'll try it. People will get caught up in today's social media effect contributing to more hobbyists entering into the hobby and exiting within the first year due to unrealistic expectations. This is not just within the aquarium hobby. It is something I personally think is a huge negative in a lot of hobbies and in society these days. Especially if there is a financial incentive to be exploited.
ATO - FLOW - LIGHTING - HEATING - FILTRATION
1 ~ Dagabah

XP Aqua Duetto ATO
Nero 3
Sicce 1 (Return)
AI Prime 16HD
Inkbird Controller - MarineLand 50W
Red Sea Max Nano Filter Sock 225 Micron (I modified the second compartment with a piece of black acrylic cut to the length and width of inside then cut a for the filter sock to sit)
2 ~ Pirates Bay

XP Aqua Duetto ATO
Nero 3
AI Prime 16HD
Inkbird Controller - Cobalt Stealth 25W
Eshopps Nano Skimmer
Azoo 250 Surface Skimmer
3 ~ Fantasyland

XP Aqua Duetto ATO
Hygger Mini WaveMaker
AI Prime 16HD
Inkbird Controller - Cobalt Stealth 25W
Azoo 250 Surface Skimmer
FEEDING REGIMENT
Random. But I usually feed daily there is no specific schedule I follow.
No pellets or flakes, only frozen. My only exception is TDO for new clowns that won't eat but that's not often.

LRS
Rotifers
Mysis
Oyster Feast
Fuel (Aquavitro)
MY HUSBANDRY
Daily. I'm always observing my tanks. Being a stay at home Dad at the moment is a main reason I run these systems. Besides cleaning the glass all maintenance is done on Sundays during water changes. Unless there is something catastrophic. I try not to put my hands in the tank until Sunday. I also always wear gloves and use long feeder tongs, toothbrushes and scrubbing pads to prevent the introduction of contaminants.

I think people have a huge misunderstanding of PPE and the proper use. It can be a huge benefit in my opinion to a successful Aquarium.
Weekly water changes every Sunday. No exceptions. I change between 30 - 100% from all tanks. Depending on what I'm observing from them. I let the tanks tell me what they need.

My mixing station consists of two 35G horizontal poly containers. I keep 35 gallons of saltwater in one and 35 gallons of RODI in the other. I try to keep enough on hand to be able to do a 100% water change to every tank if ever needed.
Let her ride free and true, don't over correct it's nature after all. You should know and understand to the best of your ability how to care for what you put in your tank. When I have problems they have usually been there for a while and I've just neglected it early on. So rushing into fixing things usually creates more problems than remedies in my experience. I try to take my time and stoically find a solution.
Last edited: