Red Sea Reefer 250
At restaurant called Bowl of Pho at Sunnyvale 94087
May 31,2021
Transfer 36 gal bow front into Red Sea Reefer from acro.jordan. First day of transfer corals show some signs of stress. Less polyp extension but no rtn. Fish enjoy new tank. Only the shy fox face hide all day. Black storm pair, fire fire, blue star wrasse, dragonett, and lyretail anthias female love their new tank. Current light are 1 xr30 g3 and 1 xr30 g5 pro. Only problem is getting eco tech live to work for xr30 g3. unable to creat account and setup. Sps getting 300 par while lps getting 120 par. Rock structure not final, will be moving rocks around in few days. I want the sps to get use to new tank parameters first before moving their rock.
Live stock
Foxface rabbit fish
Pair of black storm
Male dragonett
Lyretail anthias female
Blue star female wrasse
Fire fish
10hermits
2 trochus
1 fighting conch
Sump setup
15 pounds of live rock in the return chamber of geo sump, middle is chaeto with refugium light from Amazon running 24/7. Third chamber is return pump. Protein skimmer Aquamax ConeS protein skimmer not setup yet, currently in vinegar water solution to clean, will leave for two days or wash tomorrow.
Parameters
7.3 alkalinity
.05 phosphates
8.0 ph
450 calcium
Nitrite 0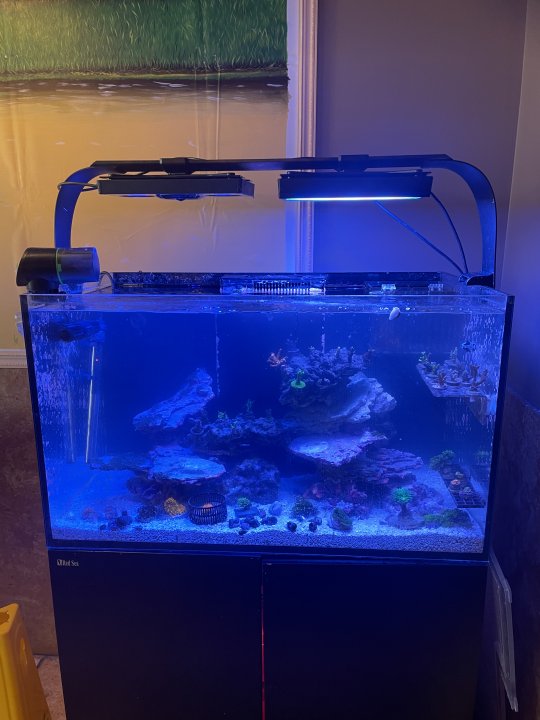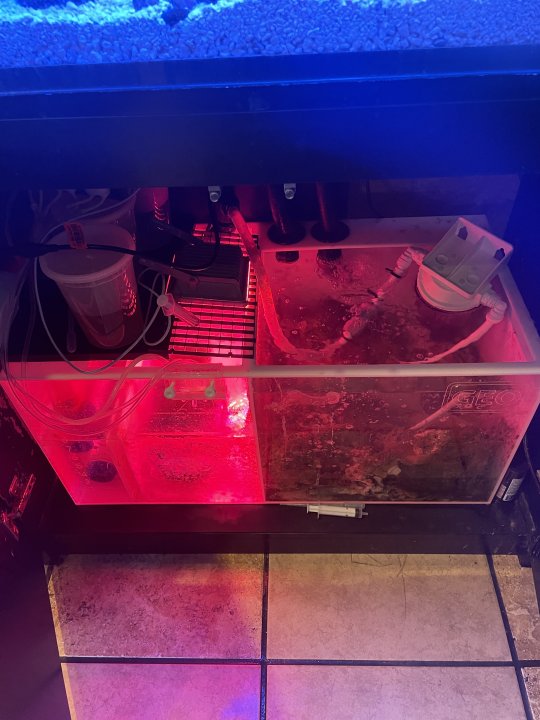 Last edited: