I just added
Bob's Ultron Favia
to DBTC.
There are 2 frag(s) available right now; one single-polyp head and one double-polyp head.
Rules:
1. If something happens to this one, I'm first in line for another frag.
2. Please don't sell it. This piece is special to me and has a little history with the club, so I'd prefer it to stay in the club.
Picture of the mother colony: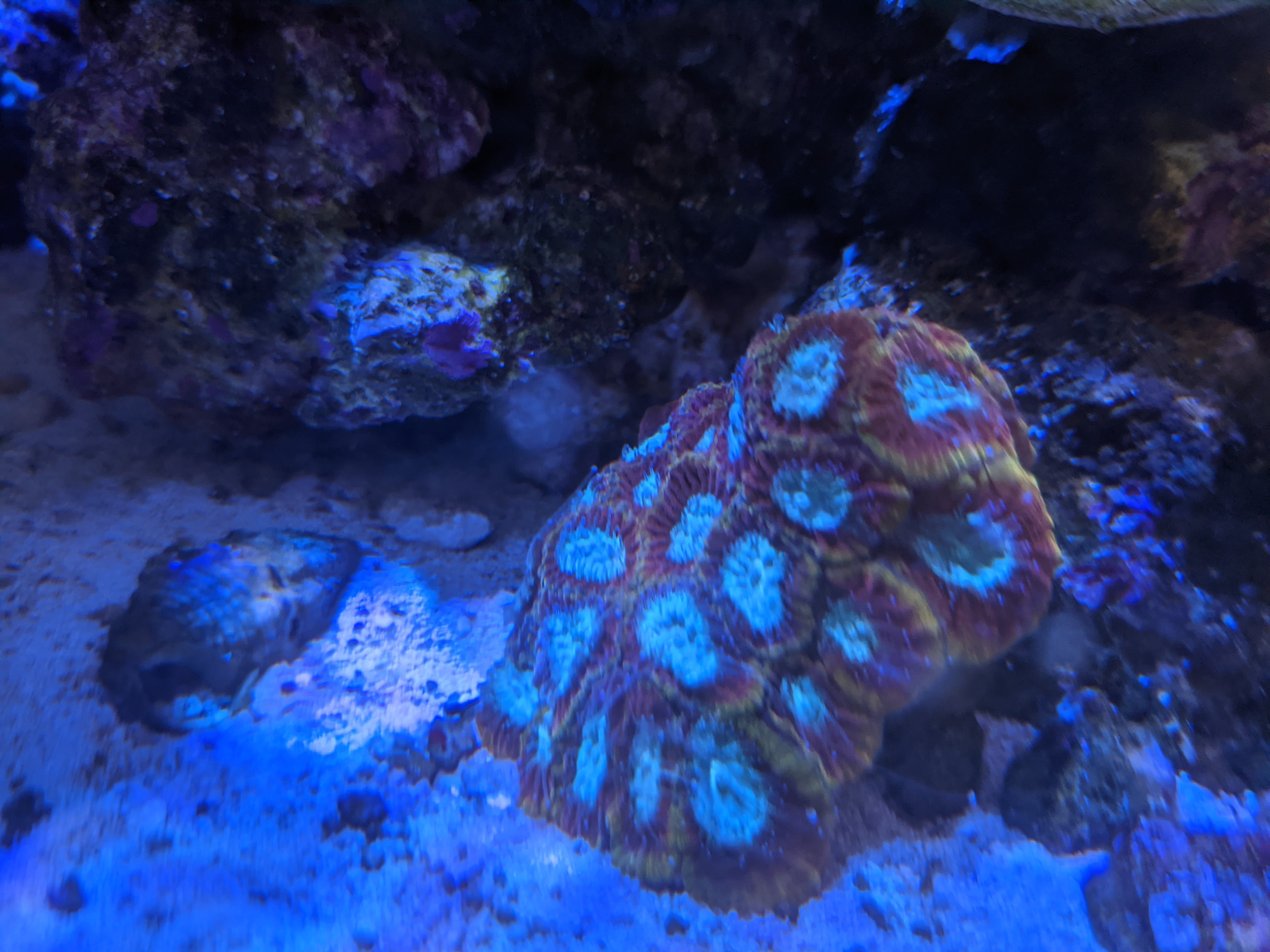 Known pests
Green hair algae (tried getting rid of it multiple times and it keeps coming back on the frags in question)
Frag tank it's in had ostreopsis dinos in January 2021; no trace of them for more than a month now (both macro-level and looking at tank samples under my microscope)
This thread was automatically created by BARcode