Coral light, flow, and difficulty

150 par, low to medium,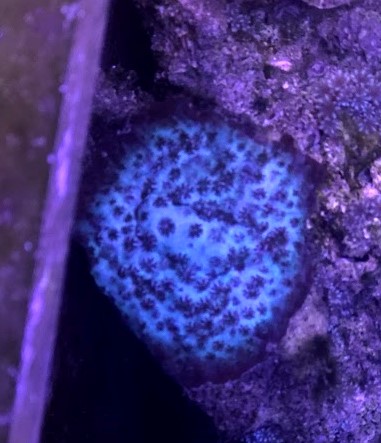 I acquired a small frag of this about a year ago from another reefer breaking down their tank. She had it for years. It encrusts like a cyphastrea in a thin layer.
STANDARD RULES!
You agree to grow out the coral you receive, frag it when large enough, and distribute AT LEAST 2 frags as large or larger than what you got to other members before you trade it, swap it, or sell it.
Must have a tank journal
Must provide updates every 6 months
Prefer it not be sold. Ok to put in frag swaps.
1 frag available, pick up at frag swap.