Coral description

Rhodactis "Bounce" mushroom
Coral light, flow, and difficulty

* Difficulty: Easy
* Lighting: Low
* Flow: Moderate
WYSIWYG:



Momma(s):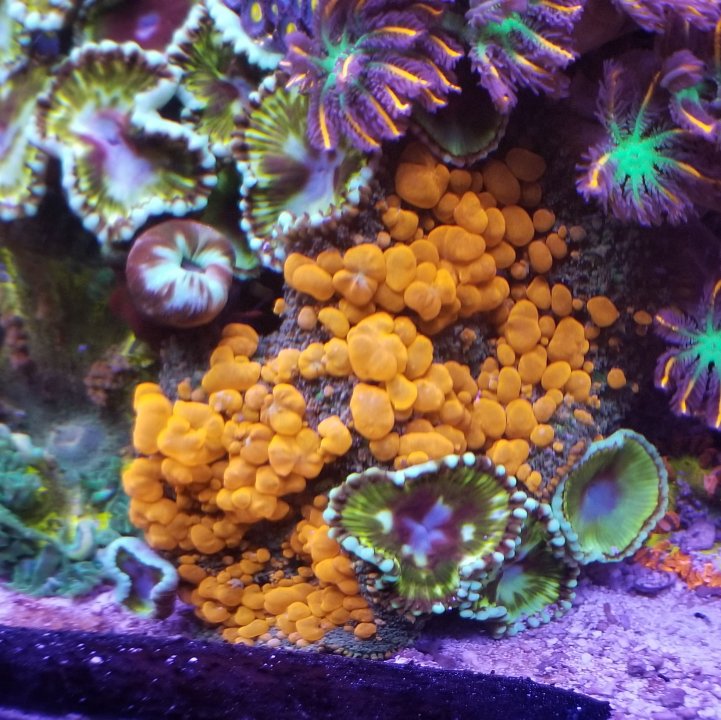 This guy decided to move from momma's nest. I have one piece available around the size of a quarter. Pick-up in Pacifica.
Originally purchased from Neptune Aquatics so lineage not confirmed, but it has the the orange, bouncy bubbles w/ green body.
Rules: I'll check your tank journal; if you don't have one in your sig, link it to me. The most impressive shroom display will get this piece.
Conditions: I'll need a back-up for this one, so recipient agrees to have a piece available for me if needed. Any additional clones off this must be placed back into DBTC.
Caution: I'm trying to mount this guy to some eggcrate, but If it decides to dislodge and is out of reach, I will have to withdraw this offering.