Hi Guys, a tad overdue for a journal, so here goes....
Background:
Sometime last year, I randomly wandered into an LFS on a lazy Sunday with my family. My 3yr old had shown an acute interest in marine life, so I thought it would be a good idea to have a look-see. While at the store, I was instantly reminded of my own childhood fascination with ocean life and the reefing hobby. We left the store with a betta fish for my kid, but the seed had already been planted for my soon-to-be reefing journey.
In the following months, I started doing tons of research (still ongoing!) and began procuring equipment. By the time I joined BAR, the rock was curing in the bin and I had the necessary (and then some) equipment to start the tank.
Equipment:
Tank - IM Nuvo Fusion 20 gallon
Light - AI Prime HD
Heater - Cobalt Aquatics Neo-Therm 75W
Return Pump - Cobalt Aquatics MJ900
Powerhead - Hydor Koralia 425
Skimmer - IM Auqa Gadget Desktop Ghost Skimmer
Reactor - IM Auqa Gadget Minimax Desktop All-in-one Reactor
ATO - IM Auqa Gadget Hydrofill
Rock/Aquascape:
Ordered 14lbs of Pukani and Fiji Dry Rock from BRS (plus 2lbs of pukani rubble)
Despite watching videos and learning about the rule of thirds, I had no clue on how to do the aquascape. I only knew that I wanted a tower/spire and a cave/tunnel effect. So I started with this...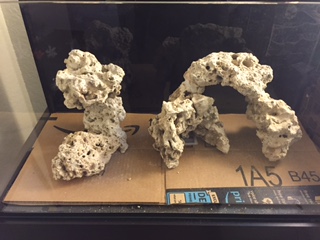 I wasn't satisfied with it, but started curing the rocks to move forward.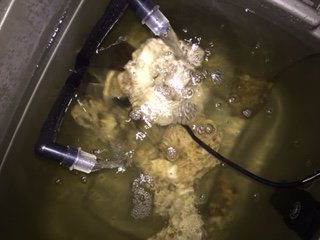 After countless adjustments and modifications (even during the curing process), here is what my final aquascape looks like...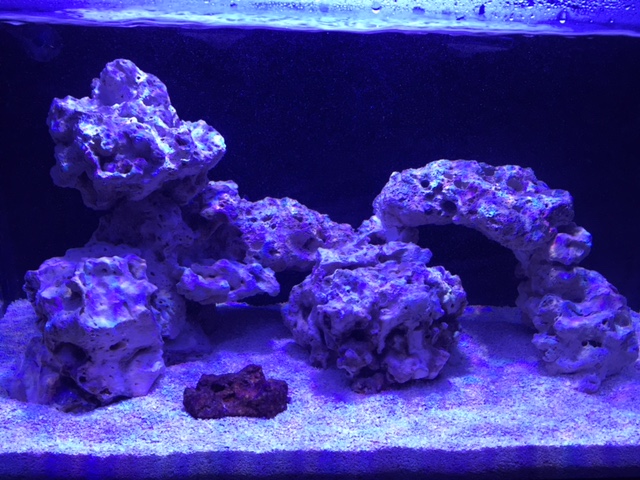 2/6/18 - Tank is finally up and running!
Tank Setup
(1) Light and equipment in the back chamber. (2) Side with the ATO mounted.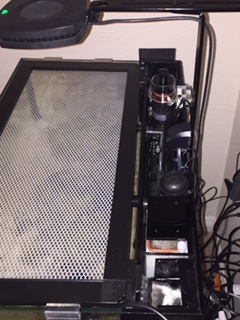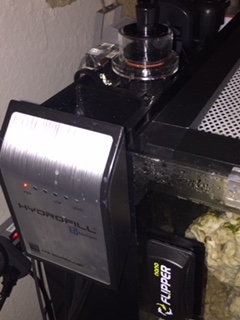 (3) Power strip organization and ATO reservoir (aka 2.5g water dispenser lol).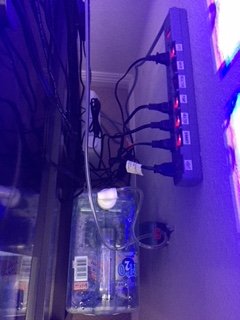 (4) Media basket with chaeto and pukani rubble in overflow chamber. (5) Chaeto grow light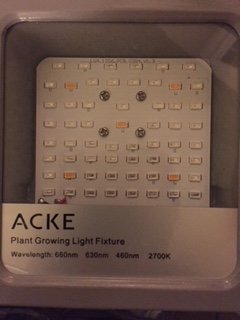 Other details:
Rock - ended up using approx 12lbs of Pukani/Fiji.
Sand - 20lbs of CaribSea Special Grade Arag-Alive Reef Sand
Water - Saltwater and RO/DI from LFS at time of setup
Filtration - Left chamber: filter sock w/ chemi-pure blue, Right chamber: Media basket w/ filter floss, chaeto and rubble
Stay tuned for first tank inhabitants in the next episode!!!
Last edited: