I've had this tank for a few months so I'll be playing catch up.
Back in GA I was a member of the Atlanta Reef Club and had several tanks all culminating in my 40 cube that I had to sell before moving here. I was proud of that tank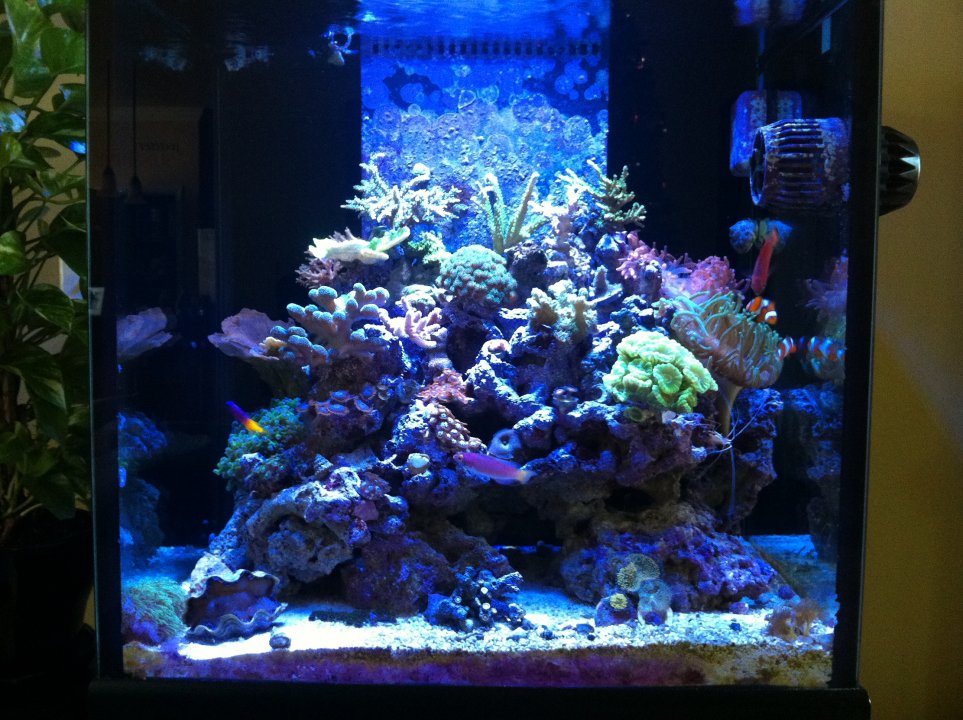 I have been out of the hobby for 5 years because when I first moved out to the Bay Area, I set up a 40 Breader and had a few really bad failures so I quit the hobby for a while....
First, I almost burned down the condo I was renting when an American DJ strip had a switch melt down and start a fire...luckily I was home when it happened otherwise it would have burned down for sure. Then, a few days later my skimmer went nuts while I was at work, and I flooded the condo...this was my fault because I was collecting skimmate in a container without a shutoff valve...totally my fault. This caused a couple thousand dollars worth of damage to the condo below mine. Then I had all the fish in my tank die a few days later...I assume it was due to the stress of the tank overflowing and not being heated and no oxygen exchange for 7 hours. Or maybe it was some unknown disease. Anyway, long story short, I quit.
So I bought a house and have been working on it nonstop for 4 years. I suddenly got the itch to get VP back into the hobby since things are settling down. My wife encouraged me since she loves coral and fish. So, I bought this tank used off Craigslist with full equipment fish and some corals. Like most used tanks it had, and still has its set of problems but nothing major so I jumped on it.
Equipment list when I bought it
Red Sea Reefer 250 with black stand
2 Hydra 26's with custom mounts
2 Vortech MP10's
Reef Octopus classic 152 S Skimmer
Reef Octopus various 3 (I think) return pump
Finnex 300W titanium heater
Apex Classic with Vortech module
Apex DOS with DDR
Fish and inverts when I bought it
Mated and breading pair of ocellaris clownfish
Yellow tang
Blue tang
Royal gamma
Mated pair of Clarkii Clowns
Algae Blenny
Cleaner shrimp
Fire shrimp
1 rose bubble tip anemone
Corals when I bought it
TONS OF GSP
2 softball size unknown acropora (I think)colony's that have browned out
2 colony's of red montipora digitata
1 colony of green montipora digitata
1 unknown bleached SPS coral ( maybe Monti of some sort)
1 nice colony of firefly Echinopora (I think)
1 nice colony of Jack-O-Lantern Leptoseris Coral (I think)
1 nice unknown LPS coral...maybe you guys and gals can help ID
1 unknown browned out SPS coral...
Here is a pic from before I bought it. I'll add more info about the move and progress shortly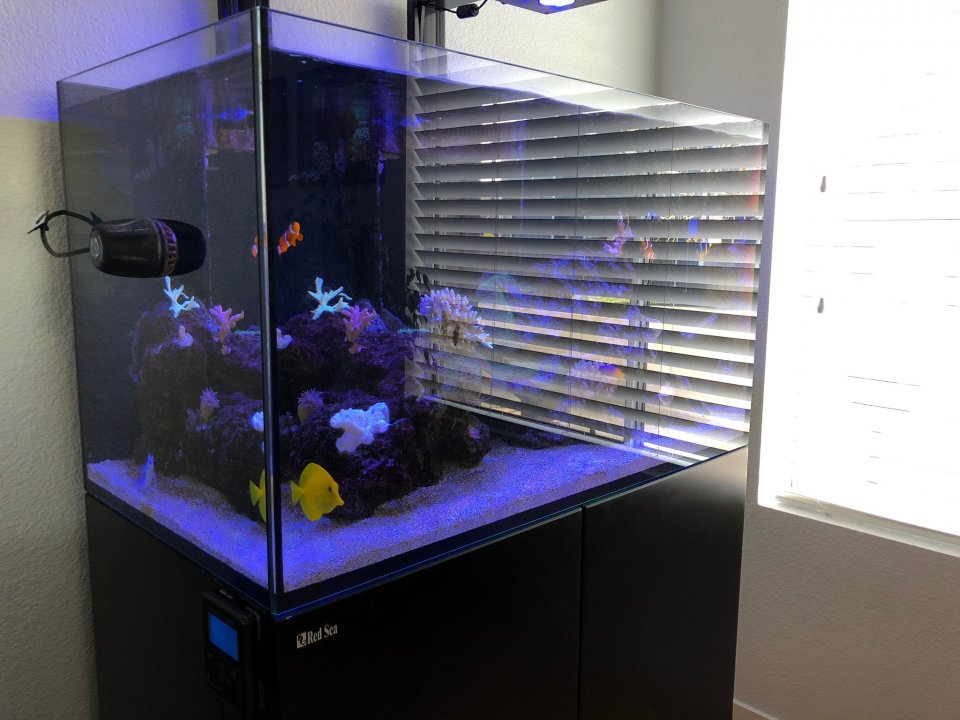 Last edited: