Bay Area Reefers Membership

Welcome to the San Francisco Bay Area's largest reef club.
What YOU get as a BAR Member:
Access to the PAR Meter
Access to the Inland Coral Bandsaw

Periodic Discounts to Local Fish Store Sponsors. (Does not happen all the time)

Entry to BAR-Member Only Events including

Coral Frag Swaps

Field Trips

Raffle Prizes

Silent Auctions

Game Prizes

Coral Grow-out Competitions

Other Forum Giveaways/Competitions

Technical Workshops

Entry discounts to neighboring reef club events.

"

Dont Break The Chain" (DBTC) Members Only Access

Buy/Sell/Trade Forum Access
Click the following pictures to see what we're talking about!








Membership Details
Remember, this forum is completely
free
for you to post in. Club membership is for people who want something more than the forum (events, contests, workshops, etc.)
BAR membership fees are $30 for 12 months.

Overall you get well over $30 in return in the form of livestock (coral, fish, inverts), equipment, prizes, professional speaker presentations, and technique workshops.

There is no auto-renewal for membership. Your membership will expire in 12 months.


Member fees allow BAR to maintain the club and its activities (including this site), pay for raffle/auction/game prizes, bring in professional speakers for presentations, fund other club activities, and promote ethical marine husbandry and propagation.
​
New Members
In order to become a Supporting BAR member and have access to all boards and features available on our forum, as well as participate in BAR members only events, go to the

Account Upgrades link

.
From there, you'll want to select the "Subscribe" button and proceed to payment through PayPal. Your membership is active immediately upon receipt of payment and will be effective for 12 months.

After you become a member your title will be automatically changed to "Supporting Member".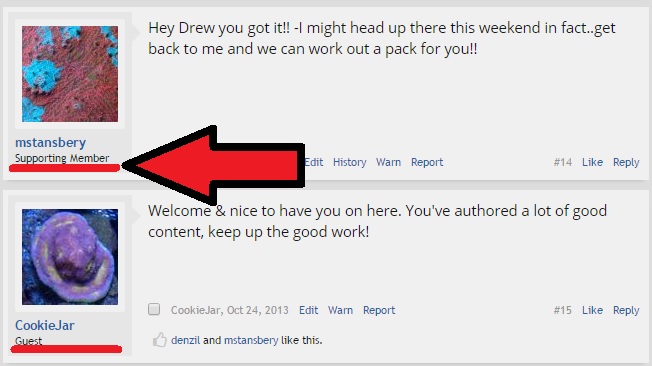 ​

Member Renewals

If you wish to remain a current BAR member, you are required follow the same process as above for a New Member. If you wish to no longer remain a Supporting Member, there is no action to be taken as your Supporting Member status will expire.

Contact admin@bareefers.org if you have any question or issues with obtaining membership.

- The BAR Board of Directors
Last edited by a moderator: