I was told that this is a 60 gallon tank but, the math comes out closer to about 70 gallons.
Big thanks to
@SFCorals
for getting me started with his old 47G bowfront,
@Cheedo
thank you for the two clowns they absolutely love their new life and
@BleepBloopMunchMunch
I can not thank you enough, from getting me into the game to dealing with all my ridiculous questions you've been monumental to my success for both salt and freshwater tanks.
Dimensions: 30x30x18
Equipment:
400 watt metal halide with two actinic t5 bulbs
Auto top off
Jebao return pump
sump
Filter sock
Fish:
Banggai cardinal fish
Royal Gramma
Two Clowns
Two gobies
Helfrich firefish
Melanurus wrasse
Cleaner shrimp
Blood red fire shrimp
Full tank shot, I fixed the two posts on the side myself to easily interchange the height of the light (easy adjustment with the current light setup).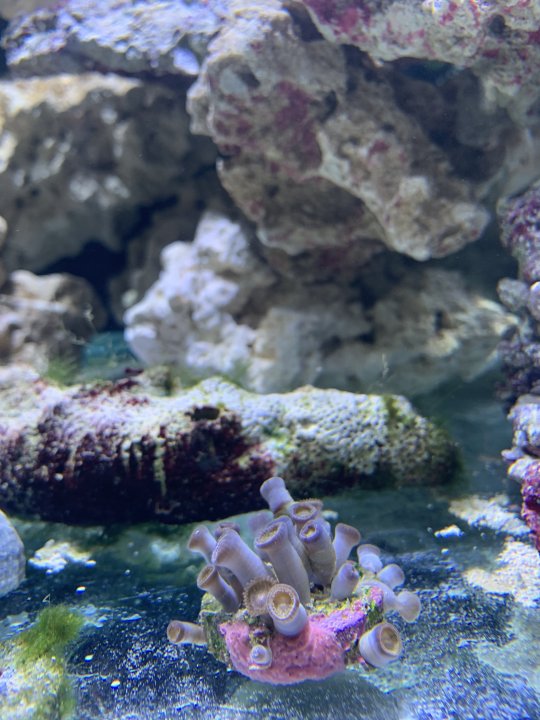 Thanks for checking this page out!! More to come!
Last edited: