Coral description

Acropora latistella
Coral light, flow, and difficulty

Difficulty: Easy
Light: Moderate - 250par (w/ slight shading preferred)
Flow: Moderate
WYSIWYG:

I have 1 frag available. Pick-up in Pacifica is preferred. Meet-up in Peninsula or South Bay can be arranged.
http://barcode.bareefers.org/bc/shared/dd1abfdbc5853cfb9ade3a5228612cd9
Originally purchased online from Top Shelf Aquatics.
Great piece for warm-light lovers -- the contrasting pink hues will stand out much better. Whereas, in blue light, it's yellow fluorescence dominates the coral. I also prefer this piece to be in a slightly shaded region to bring out the richness of the pink body.
Conditions:
I need back-ups for this piece, so recipient agrees to have a frag available for me when needed.
Momma colony: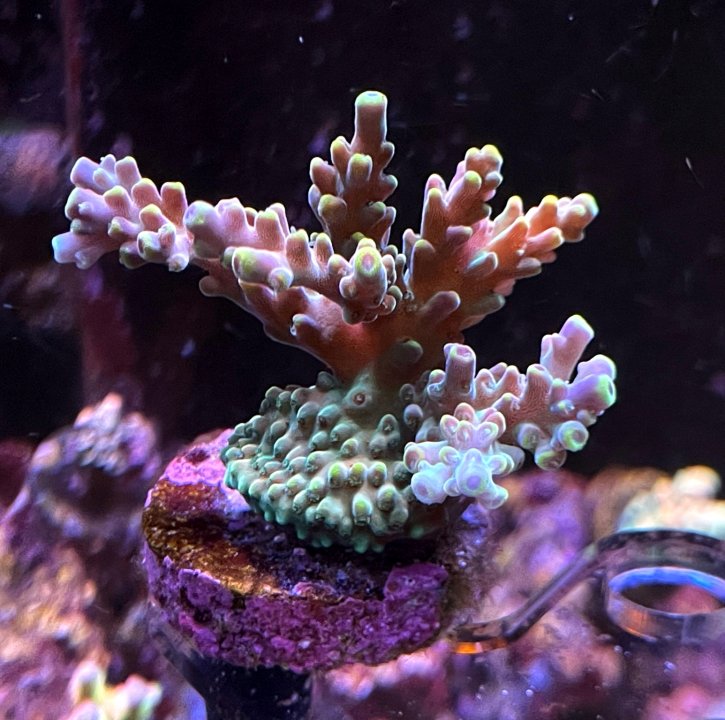 Last edited: