Instead of a single tank jounal, I'd love to journal my whole journey for my own personal record.. So here we go,
I grew up with my dad trying a saltwater tank out with no luck keeping fish. But I always loved the colors and look of saltwater fish. In 2013 I decided to get a 46gal bow front to keep myself busy as a cichlid tank with the intention of converting to salt water because I was nervous to jump right in. Toward the end of 2013, I decided I'd pull the trigger as a birthday gift to myself. So I headed to my LFS thinking I'll just grab some salt and fish then throw it all in the tank! At the time I was thinking of building a FOWLR with no clue What FOWLR was or meant because I knew NOTHING about coral! Once I learned about them and saw the vibrant colors, different shapes and watched them move and wave I became obsessed. But like the transition from fresh water to salt, I was too nervous to pull the trigger right away and decided to do some homework while I started my build. I drilled out my acrylic 46 gallon bow front, bought an overflow box from eBay went through a couple tubes of silicone and DIY makeshift superglue here and some exoxy there'd my way through to the tank you'll see in the pic. Picked up all of my LR, sand, pumps and other equipment from my LFS in concord which recently closed down. I really wish I knew of this Club and the resources, experience and support that it offers during this time! Lol
Well here are some pictures of the beginning of my journey. More to come!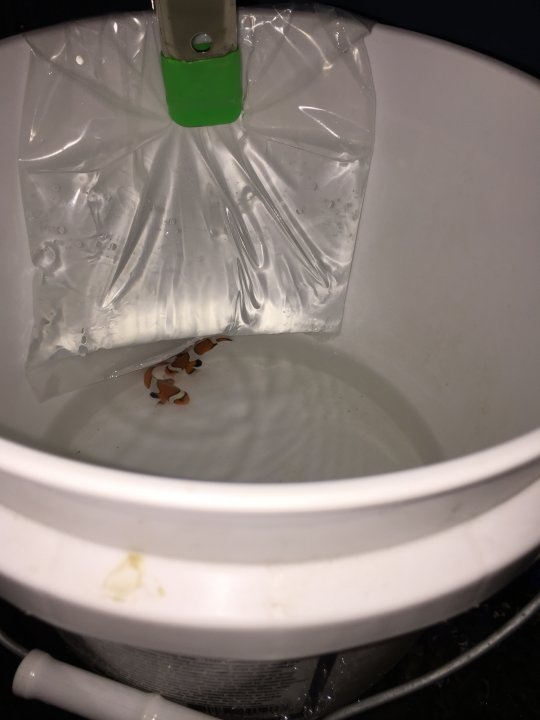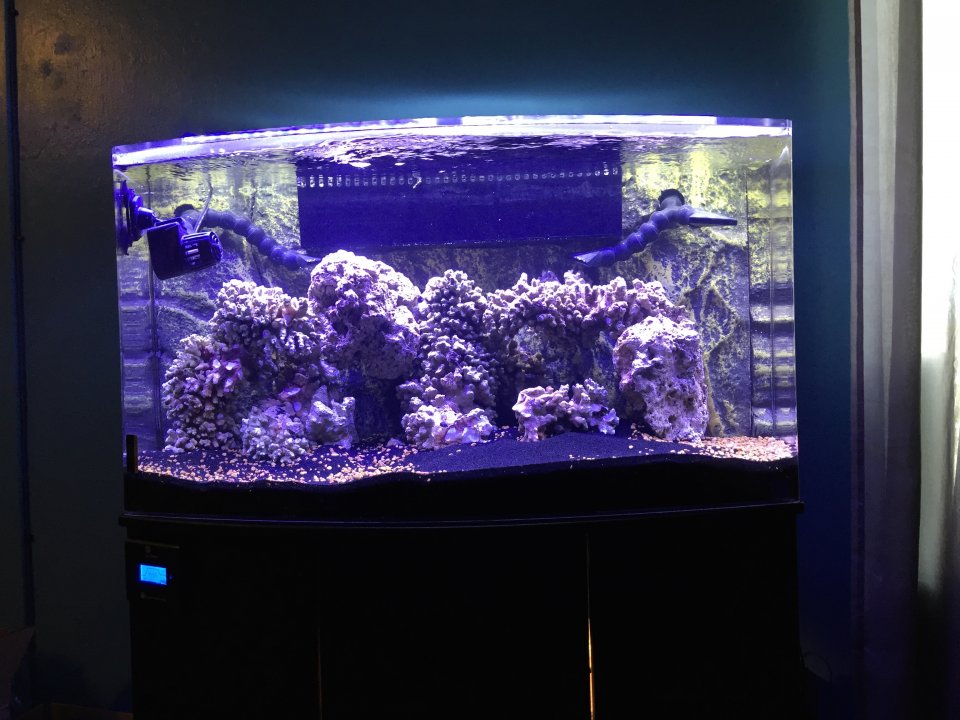 Last edited: