Well, after ordering my generator in February, receiving it in March on the first day of the shutdown, it finally got moved from off the street and on to the pad last Sunday..
I was able to order a Generac Guardian 13KW a few days before the free 10yr warranty offer expired, and the day they started a 10% discount so I got a great deal. Included in the purchase was 100 feet of 13-16kw cable, a 200 amp Siemens sub-panel with auto transfer, and a concrete Genpad.
Due to the virus, all crews that were lined up cancelled so it sat in the street for over 2 months (live on a private street thank God!).
With the help of my wife, an engine hoist, and a HarborFreight 1000 lb capacity yard cart, we were able to get it off the street and on the pad.
During the shutdown on the weekends, the electrical was ran under the house to the pad, and I had a plumber run 1.25" gas pipe from the meter to the pad. Each run was about 85 feet.
I'm not an electrician, but have worked around new construction and watching and asking electricians for advice, the electrical went without any issue and to code!
It is working as it should and now my wife can live comfortably without the worry of no power during PG&E outages, and won't worry about any livestock loss.
Total cost was less than $6000.00 and would have been about $4300.00 if I could have put it by the meter and main breaker box.
I'm now ready to add more fish and coral and really get going on my tank.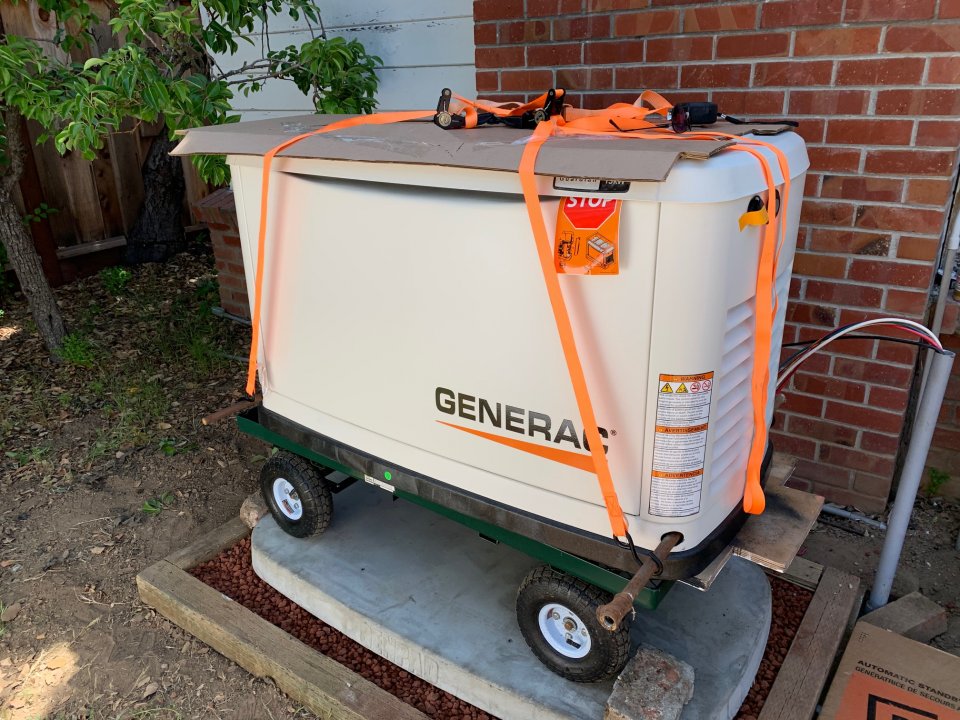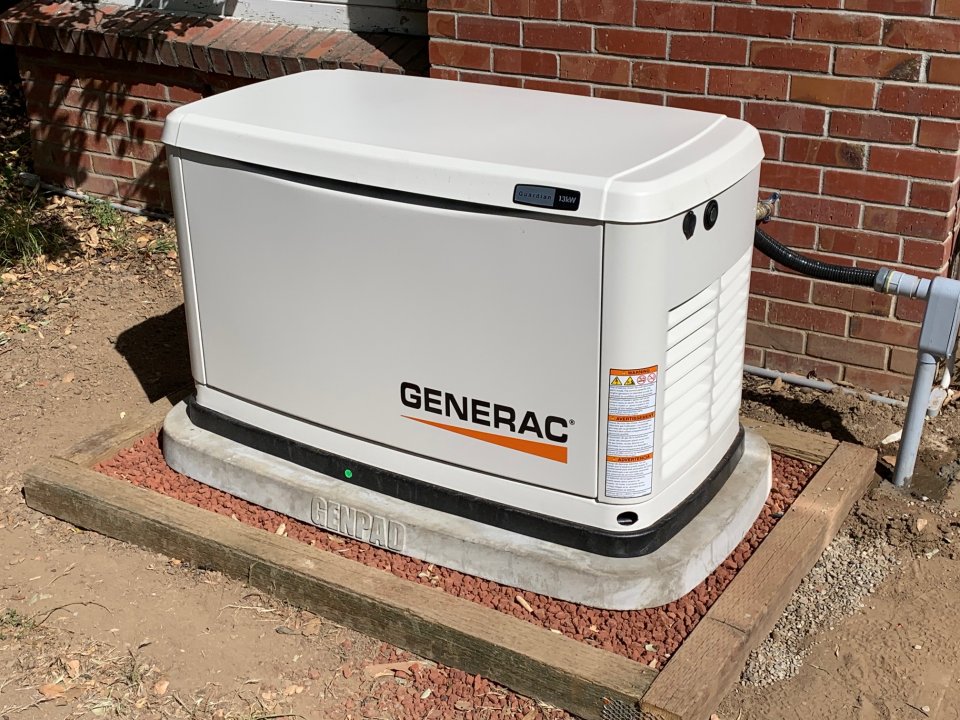 Let me know if you have any questions.
Last edited: